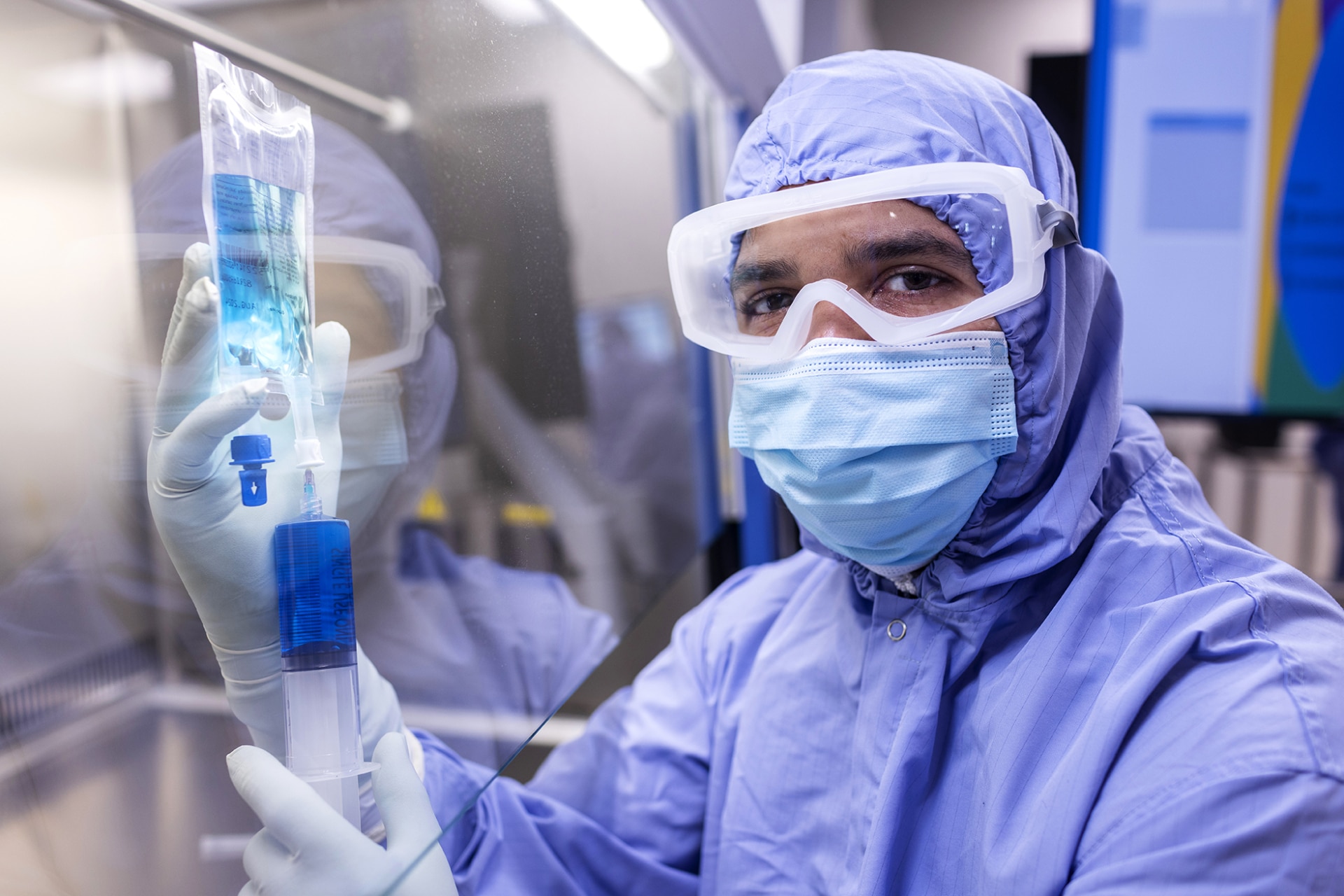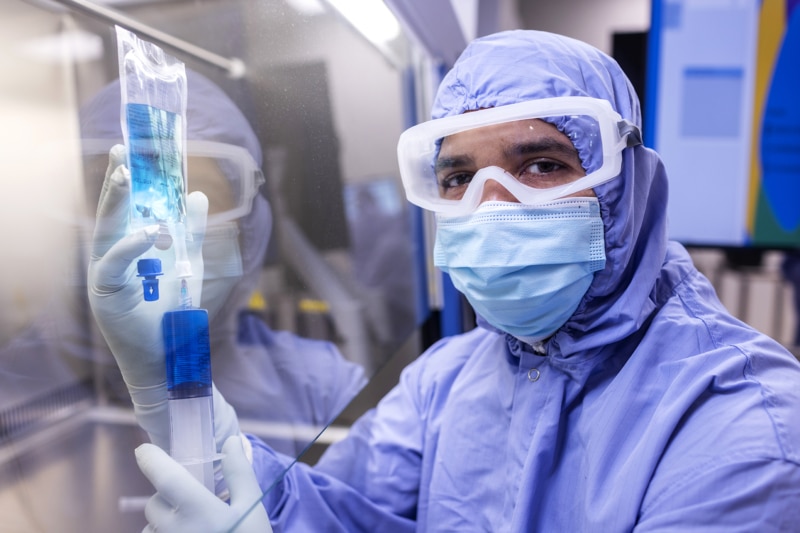 Compounded Medication
We provide compounded medication for pick-up in Victoria or delivery across Australia
Slade is a leader in providing premium-quality compounded medication.
If you require medication in a particular dose or quantity not readily available, your clinician may prescribe a product that requires compounding.
Our compounded medications are prepared safely and under stringent quality-controlled requirements
We routinely test our sterile and non-sterile compounded medicines to ensure that our final products are of the highest quality and meet the needs of our patients and their doctors
Our team members are continuously upskilled and assessed to ensure that their knowledge and processes remain current
Slade's raw materials are sourced from accredited suppliers who meet our high standards of testing and quality control
Slade has dedicated clean room environments to prepare sterile products
Some of our main products include:
Eye drops for adults, children, and veterinary products
Antibiotics
Chemotherapy eye drops
Ocular syringes
–
Medication for erectile dysfunction
IVF medications

Sterile veterinary products

Ear syringes
If we don't have your specific product, we will phone you to discuss your options. We experience a high volume of phone calls so enquiries to our online form is usually quicker. We will call you once your enquiry is received. 
Please note it is a legal requirement that we receive your original prescription before we can release your medication. Please bring your prescription with you when you come in store or email us a copy.
Some compounded medications are supplied as a sterile product. This requires a more complex compounding process that is undertaken in a dedicated sterile clean room environment, by validated pharmacists and technicians. This can make the cost of compounded medications more expensive than 'off-the-shelf' products or making capsules in a non-sterile environment. Please talk to your pharmacist if you have any concerns about the cost of your medication.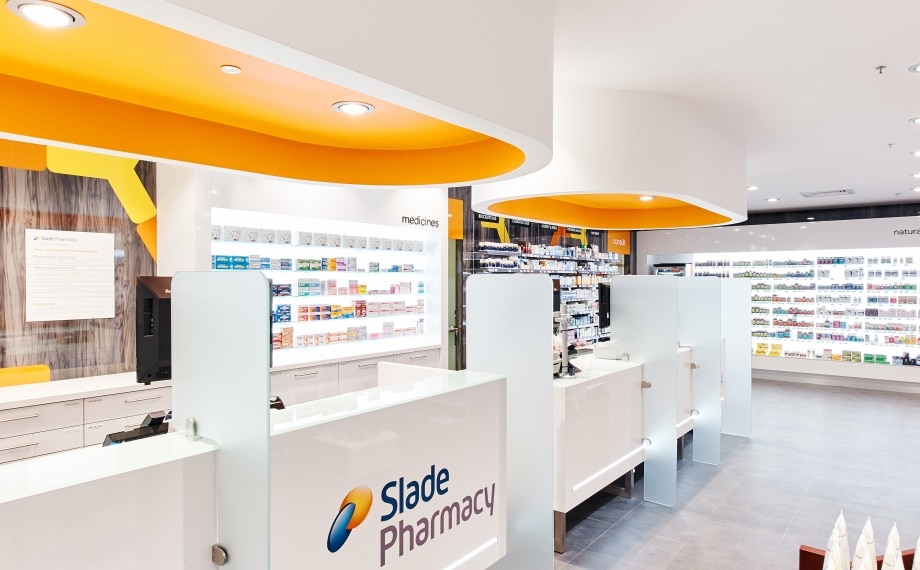 How do I place an order for compounded items?
Do you require a prescription for compounded orders?
It is a legal requirement that we receive the original prescription (physical script) before we can release your compounded medication.
You can attach a copy of the prescription via our online ordering form or alternatively email a copy to: compounding.orders@slade.net.au so that we can start preparing your order.
For orders that are selected to be collected at one of our pharmacy sites, you are required to hand in the original prescription over to the team before your order is released to you.
For orders posted out, you will need to post your original prescription to:
Slade Pharmacy
89 Bridge Road,
Richmond, VIC 3121
When will my order be ready for collection?
It will take a minimum of 48 hours for your order to be processed, manufactured, and then sent to the selected pharmacy site.
Please wait for the pharmacy team to contact you before coming into store to ensure your order is ready for collection.
When will my order be posted?
It will take a minimum of 48 hours for your order to be processed, manufactured, and then posted to the requested address.
Slade Pharmacy uses Australia Post as our postage service provider, and we offer an overnight postage service.  We do not post orders on Fridays, and you will receive a tracking notification, via email, to track your order once your postage has been arranged.
Please ensure to check your post-box if you are not available at the postal address.
How do I order for more than one child without incurring multiple postage fees?
Place an order for the first child to be posted and you will be charged the required postage fee.
Place an order for the second child (or more) as a collection from Slade Pharmacy Richmond and kindly leave a note in the 'Additional notes' section requesting for this order to be posted together with the first child.
This will ensure you will only be charged a single postage fee for all orders placed for the same household.
What is the difference between preservative and non-preservative atropine eye drops?
Product
Size/Volume
Stability/Expiry
Storage
Comments
Atropine
PRESERVATIVE
7.5ml
60 days unopened, 28 days after opening
Room temperature
Preservative: Benzalkonium Chloride
Atropine
PRESERVATIVE FREE
4 x 3ml*
56 days unopened, 7 days after opening for each bottle
Room temperature
No preservative
*Please note that preservative free atropine eye drops are only for ONE month supply
Are you able to compound eye drops as a smaller volume?
Unfortunately, not. Currently we compound eye drops at the specified volumes.
Can you compound atropine 0.01% eye drops?
Under TGA regulations, we cannot compound any item that is commercially available.
Atropine 0.01% eye drops is available as a commercial product named Eikance® and is supplied as single dose units of 0.3ml in a 30 pack.  You can fill your prescription at any community pharmacy including any of our Slade Pharmacy sites.
However, we can compound atropine 0.01% if the commercial product is not suitable for you, ie an allergy from an excipient.  The reason must be endorsed on your prescription by the prescriber.
Can Slade Points be added for compounded orders?
Yes! Please leave a note in the 'Additional notes' section stating your member number and we will ensure that your Slade Points are updated.
When does my prescription expire?
Your prescription expires 12 months from the date of prescribing (the date your script was written)
How do I know how many repeats I have left on file?
You can find this information on the label of your compounded item, or you can contact one of our friendly Customer Service Officers to find out.
How do I know when to arrange for a new prescription?
We will notify you by placing a 'Last Repeat' label on your package. Please make arrangements for a new prescription from your GP or optometrist as soon as possible and hand it into your nearest Slade Pharmacy or post the prescription to Slade Pharmacy Richmond.
This will prevent any future orders from being potentially delayed.